The DeBartolo Family Foundation's Spirit of Humanity Award honors local nonprofit organizations that impact the Tampa Bay community in a meaningful way. Recipients of this award create unity, demonstrate hard work, and extend their outreach by helping people in need to overcome obstacles that are beyond their control. Since 2002, 53 recipients have been recognized with the $25,000 Spirit of Humanity Award, awarded three times annually.
If you believe your organization, or an organization that you support, would be a candidate for this award, please download our nomination form by clicking the Apply Here button below. Please e-mail the completed form, along with the organization's most recent 990 to Judy Bragdon, at jbragdon@debartoloholdings.com.

AWARD SPOTLIGHT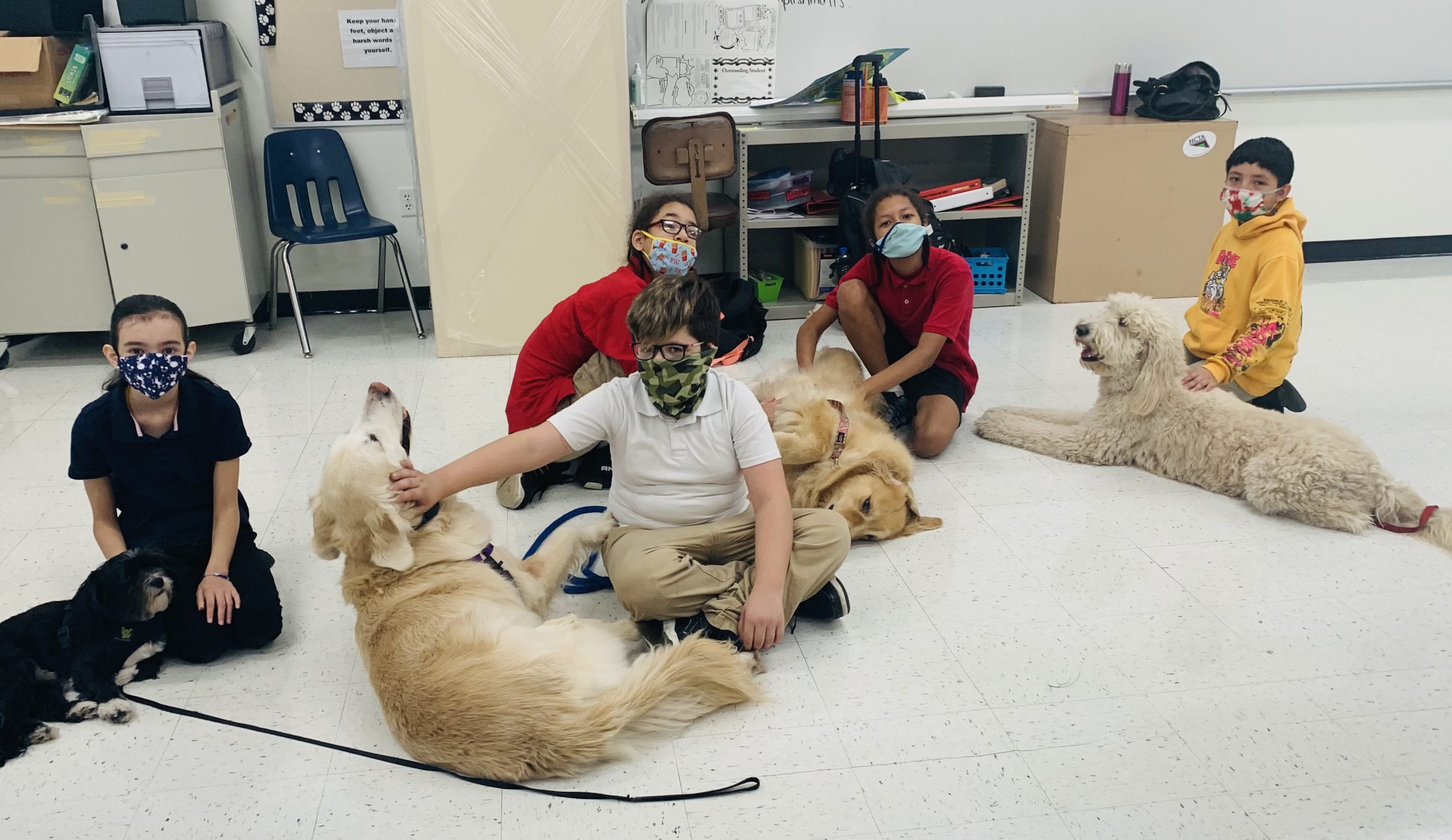 Kids and Canines empowers disadvantaged youth by teaching them important life skills while receiving the therapeutic value of caring for and training a dog.  The Spirit of Humanity Award will support the organization's newest program, HAPPY, which stands for 'Hug A Puppy Program for Youth' and brings therapy dogs into schools to comfort kids who are struggling with emotional and/or behavioral issues. The Spirit of Humanity award will also provide reading and youth development programs to underserved children.
"Our family considers our dogs an extension of our family. Nothing compares to the unconditional love an animal can provide and we understand first-hand the impact they can have on you therapeutically," said Lisa DeBartolo, Chief Executive Officer of the DeBartolo Family Foundation. "Children today face so many pressures and we are grateful to have a partner like Kids and Canines in our community that empowers kids to find their voice and enriches their lives."
In the last five years, Kids and Canines has grown from serving 15 kids in one school to now serving over 1,500 local students.
"What an honor to be recognized by the DeBartolo Family Foundation for our service to our community," said Kelly Hodges, Executive Director of Kids and Canines. "Many of today's children are facing uncertainty, major life changes, bullying, isolation and physical and mental challenges. School therapists are asking for more program services that focus on mental wellbeing. Your funds will ensure the HAPPY Program is available to help these kids.
"Like you, we are committed to improving the lives of the underserved, and believe that together we are all stronger."
To learn more about Kids and Canines, please visit their website at kidsandcanines.org.

With your help, our 2019 GRAD senior cohort all graduated from high school on time, all received acceptance to a post-secondary educational goal (vocational training, military or college), all received scholarships and financial aid, all opened a bank account and secured saved funds, and demonstrated improved mental, emotional and physical health upon completing the program. …Because of GRAD, each of these students has now acquired the skills to remain above the poverty line and thrive. Additionally, they have the capability to pass these skills down to their children, which ceases the cycle of homelessness and poverty in their generation. By choosing SRN or the Spirit of Humanity Award, you have not only helped change the lives of these students, but bettered our community as a whole. Thank you for helping end youth homelessness, one child at a time!
- Vicki Sokolik, Founder, Starting Right Now, Spirit of Humanity Award, 2019
To be recognized with this prestigious award from the DeBartolo family is such an amazing honor and it helps shine a light on our continuing commitment to support our deployed servicemen and women in our community. These families have sacrificed so such for our country and in most cases have deployed multiple times in harms way. It is so rewarding to welcome these families home and see them re-bond with their loved ones at our events.
- Tom Burkett, Troop Rewards Founder, Spirit of Humanity Award, 2016